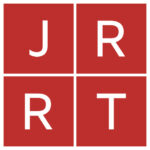 For more than a century, the JRRT Board and staff have been inspired by Joseph Rowntree's pioneering social reforms in York and determination to get to the heart of the underlying causes of injustice and inequality.
Last year, the Black Lives Matters protests and the disproportionate impact of the COVID pandemic led to a renewed focus on racial injustice and inequalities and prompted us to reflect on our history and on the origins of our endowments, something we should have done earlier.
Today, the Rowntree Society is publishing findings – here – of a preliminary research project setting out connections between the Rowntree Company and systems and enslavement and forced labour. The three Trusts Joseph Rowntree set up in 1904 are each publishing statements in response:
We are deeply sorry that the origins of our endowments are rooted in practices that have caused suffering and enduring harm.
We find ourselves at the start of a journey to build a new legacy, one that embeds race equality within our work to address political inequality. We are committed to increasing the racial diversity of our organisations, governance and networks, and to ensuring our grant making and programmes do more to tackle the underlying causes of racial injustice and political inequality today.   We don't yet know what this will look like or how to build the connections we will need. We know that listening to the voices of black and minority ethnic people must shape this work and that we need to be open to challenge.
As a small first step we are publishing an audit of our grants, which you can see here. Transparency will enable us to be accountable for the progress we make.
Fiona Weir
Chief Executive, JRRT