Andrew Neal, Chair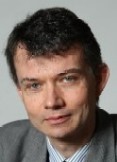 Andrew Neal was born in Hastings and graduated from the University of York with a Masters degree in political philosophy. He went on to train as an accountant and is an associate member of the Chartered Institute of Management Accountants. Between 1987 and 2003, he worked for Unilever in the UK and the Netherlands in a variety of finance and management roles. Andrew then worked for Lancaster University between 2003 and 2012, first as Director of Finance and Resources and then as Chief Operating Officer. He is currently an independent consultant.
Andrew was appointed as a Director of JRRT in October 2008. He became Vice Chair in 2013 and was appointed Chair in 2017.
Sal Brinton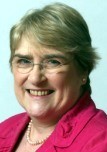 Sal Brinton (Baroness Brinton) is a working Liberal Democrat Peer in the House of Lords, with a special interest in education, skills and learning.
Sal was the Director of the Association of the Universities in the East of England until she went into the Lords in 2011. In 1997 she won the East Anglian Businesswoman of the Year award for her work as Bursar of Lucy Cavendish College Cambridge, and she was later Bursar of Selwyn College Cambridge from 1997 to 2002. Sal was a founding member of the Board of the East of England Development Agency to December 2004, and Chair of the Cambridgeshire Learning and Skills Council from 1999 to 2005.
Sal joined the Liberal Party in 1975. She was the Liberal Democrat party's parliamentary candidate for the marginal seat of Watford in 2010 and 2005, and for South East Cambridgeshire in 2001 and 1997. She also served as a county councillor in Cambridgeshire between 1993 and 2004, first as the Education Portfolio holder, then as the Leader of the Opposition.
Sal joined JRRT's Board in July 2013.
Dr Roger Clarke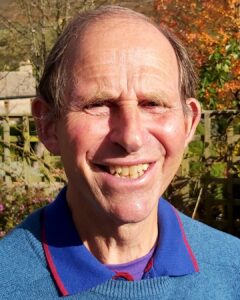 Roger began his career as a community development worker in the west of Scotland. He has been CEO at the Youth Hostels Association and a Director at the Countryside Agency and the Scottish Council for Voluntary Organisations. He has served as Chair of Friends of the Earth and the Civil Society Advisory Board at the Department of Environment, Food and Rural Affairs and Vice-Chair of the international development charity Practical Action.
Roger is a board member of the Foreign Policy Centre. He has also been a board member of various environmental organisations, including Natural England, the Peak District National Park Authority, the National Forest Company, the Woodland Trust, and The Conservation Volunteers.
Roger has a BA in geography from Oxford University and a PhD from McGill University, Montreal. He is married with two sons, and lives in Derbyshire. Roger is a member of Bakewell Quaker Meeting and has served on various national Quaker groups.
Roger joined JRRT's Board in September 2018.
Amy Dalrymple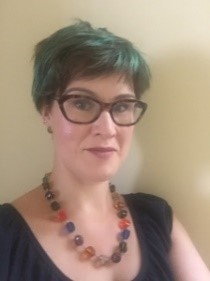 Amy Dalrymple is based in Edinburgh. She is Head of Policy for Alzheimer Scotland, where she leads on public policy development and engagement. Amy's professional background is in public policy, public affairs and project management across the public, private and third sectors, across a range of fields including economic development, health and equalities as well as democratic reform.
Amy has a longstanding association with democratic reform campaigning. She first got really engaged when she became the Coordinator for the JRRT-backed 'Fairshare' campaign in 2001, which by 2003 was successful in building a coalition of support to change the voting system for Scottish local government elections to the Single Transferable Vote. She continued to be involved in the democratic reform movement first as a Council member, and then by establishing and leading the Scotland office of the Electoral Reform Society (ERS).
During this time she also served as a Council member for Unlock Democracy, and began serving as a Board member of the Centre for Scottish Public Policy (CSPP) in 2009, a leading, independent, membership-based, cross-party and non-party think tank. She has been vice-chair of CSPP since 2014. Amy also serves on the Board of local nutrition and health charity, Edinburgh Community Food.
Alison Goldsworthy, Vice Chair

Alison (Ali) Goldsworthy is CEO of The Depolarization Project and co-author of Poles Apart which will be released in 2021 with Penguin Random House.  The focus of her work is to reduce political polarisation when it reaches pernicious levels. Previously Ali was Head of Supporter Strategy and Engagement at the consumer champion Which?, oversaw the successful campaign to introduce opt-out organ donation in Wales and worked in Parliament and the Senedd. Ali joined the board in 2012 and became Vice Chair of the board five years later.
In 2016, Ali moved to California to study as a Sloan Fellow at Stanford University and continues to divide her time between the US and UK. She lives with her husband and  in her spare time is a mediocre powerlifter.
Dr Julian Huppert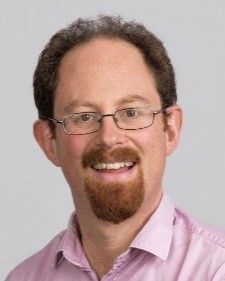 Julian Huppert is an academic and politician. He was the Liberal Democrat MP for Cambridge between 2010-2015, serving on the Home Affairs Select Committee, the Joint Committee on Human Rights and as the Liberal Democrat spokesman on Home Affairs, Justice and Equalities.
He trained as a scientist, working on unusual structures of DNA, and is now Founding Director of the Intellectual Forum at Jesus College, Cambridge, a new interdisciplinary centre looking at a very wide range of important issues, mostly with public policy relevance. He is also Deputy Chair of the NHS Cambridgeshire and Peterborough Clinical Commissioning Group, and a member of the Home Office Biometrics and Forensics Ethics Group. He was Chair of the Panel of Independent Reviewers for DeepMind Health, pioneering a new approach to oversight and governance in technology companies. In 2013 he was made the ISPA 'Internet Hero of the Year' for his work defeating the Communications Data Bill.
Julian joined JRRT's board in June 2016.
Ben Lyons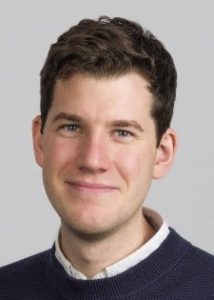 Ben Lyons is an advocacy and communications specialist. He led campaigns for charities and businesses as an Associate Director at FleishmanHillard Fishburn, and was Senior Communications Manager at Virgin Media. He has also worked at the Centre for American Progress. He founded and chaired Intern Aware, a campaign for fair internships, which secured a step change in policy and practice, helping to double the proportion of paid internships in the UK.
Ben was named a World Economic Forum Global Shaper and a Sheila McKechnie Foundation Campaigner of the Year. He graduated from Tsinghua University in 2018 (Master of Management Science in Global Affairs, Schwarzman Scholar) and from Oxford University in 2011 (BA, History).
Ben joined JRRT's Board in September 2018.
Professor Sue Mendus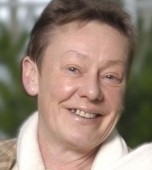 Sue Mendus is Morrell Professor Emerita in Political Philosophy at the University of York.  She has published extensively on theories of liberalism,  the concept of toleration, and the relationship between morality and politics. She is a Trustee of the C & J B Morrell Trust, and a former Director of the Morrell Centre for Toleration at the University of York.
In 2012 she gave evidence, as an expert witness, to the Leveson Inquiry, and she is currently a member of the Yorkshire and Humber Panel of the Heritage Lottery Fund.
Sue joined JRRT's Board in June 2016.
Lisa Smart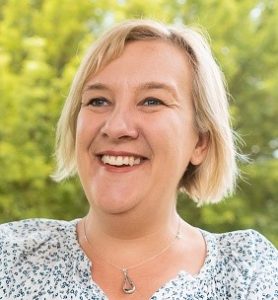 Lisa Smart is the Deputy Leader of the Liberal Democrat group on Stockport Council where she also chairs the Corporate, Resource Management & Governance Overview & Scrutiny Committee.
Lisa is a Regional Lead Peer for the Local Government Association and holds various non-executive positions including as an Independent Panel Member for the HS2 Community & Environment and Business & Local Economy Funds, a Trustee of the Stockport Canal Boat Trust for Disabled People and as a school governor for over fifteen years.
Previously, Lisa was Chief Executive of a charitable trust and held senior executive positions with several grant-making charities. She spent the first twelve years of her career in international investment management working with some of the world's largest pension funds, charities and foundations.
Lisa graduated from the University of Durham with a maths degree and has an Executive MBA from London Business School.
She joined JRRT's Board in June 2016 and chairs the Finance Committee.
Fionna Tod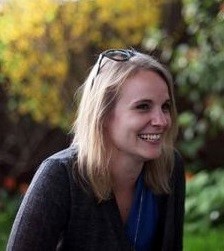 Fionna Tod is a communications and advocacy specialist, currently working for Global Health Strategies and specialising in campaigns on global health. She previously worked in the UK Parliament, first as a researcher and then as the Liberal Democrat adviser on Foreign Affairs, Europe, Defence and International Development.
Prior to that, Fionna worked as a campaign organiser and ran as a parliamentary candidate in Mid Norfolk in the 2017 General Election. She has also worked on two US presidential elections, in 2008 and 2012.
Fionna graduated from the University of York in 2010 and has also studied at the University of California in San Diego. She grew up in Cambridge in a Quaker family and is a member of Jesus Lane Friends Meeting.
Fionna joined JRRT's Board in January 2019.
Click here to download a complete list of trust directors, past and present.
Individual directors are free to exempt themselves from discussion and/or decision on specific issues. JRRT's support for a particular organisation, campaign or issue does not imply that every director shares that commitment.
The Trust office, based in York, is staffed by:
Fiona Weir, Chief Executive
Liz Elsworth, Finance Manager and Company Secretary
Ben Williams, Programme Manager (Grants)
Nicky Milsted, Administrator