JRRT works for democratic and political reform in the UK through our activities and the campaigns we fund.
The Joseph Rowntree Reform Trust Ltd is a limited company. We pay tax on our income and make grants for campaigns that are ineligible for charitable funding.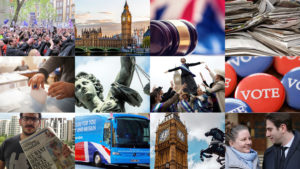 We are steered by our heritage and our liberal and Quaker values. Throughout our history, we have supported and funded a broad range of liberal causes including democratic reform, civil liberties and social justice.
Addressing imbalances of power, at the heart of Joseph Rowntree's thinking, is a thread that runs through our work.
We strengthen the hand of individuals, groups or organisations speaking truth to power.
We stand up for causes that share our values, but may not have mainstream support, and assist liberals from across the political spectrum to promote new ideas and policies.
We can respond fast to major political developments, and are able to support the early start-up phase of a campaign.
JRRT adds value to our grant making through a range of Trust activities and projects. These include convening, building democracy networks and organisational capacity, commissioning research or polling, hosting events and partnering with other funders.