Each year, the Shelia McKechnie Foundation (SMK) celebrates the best campaigns and campaigners in their annual National Campaigner Awards. SMK's interest is in finding those who have made change happen – most effectively, creatively and courageously.
That change might be in law or policy; it might be in attitudes, social norms or behaviour; it could be in how services are provided, or in the protection of a service or asset. A campaign could be aimed at righting a wrong, or holding a body to account.
The shortlists for the 2021 Awards have now been announced.
JRRT is proud to sponsor the David & Goliath Award, which celebrates individuals or small campaign groups that take on much bigger organisations and challenge vested power.
This year's shortlisted nominees are: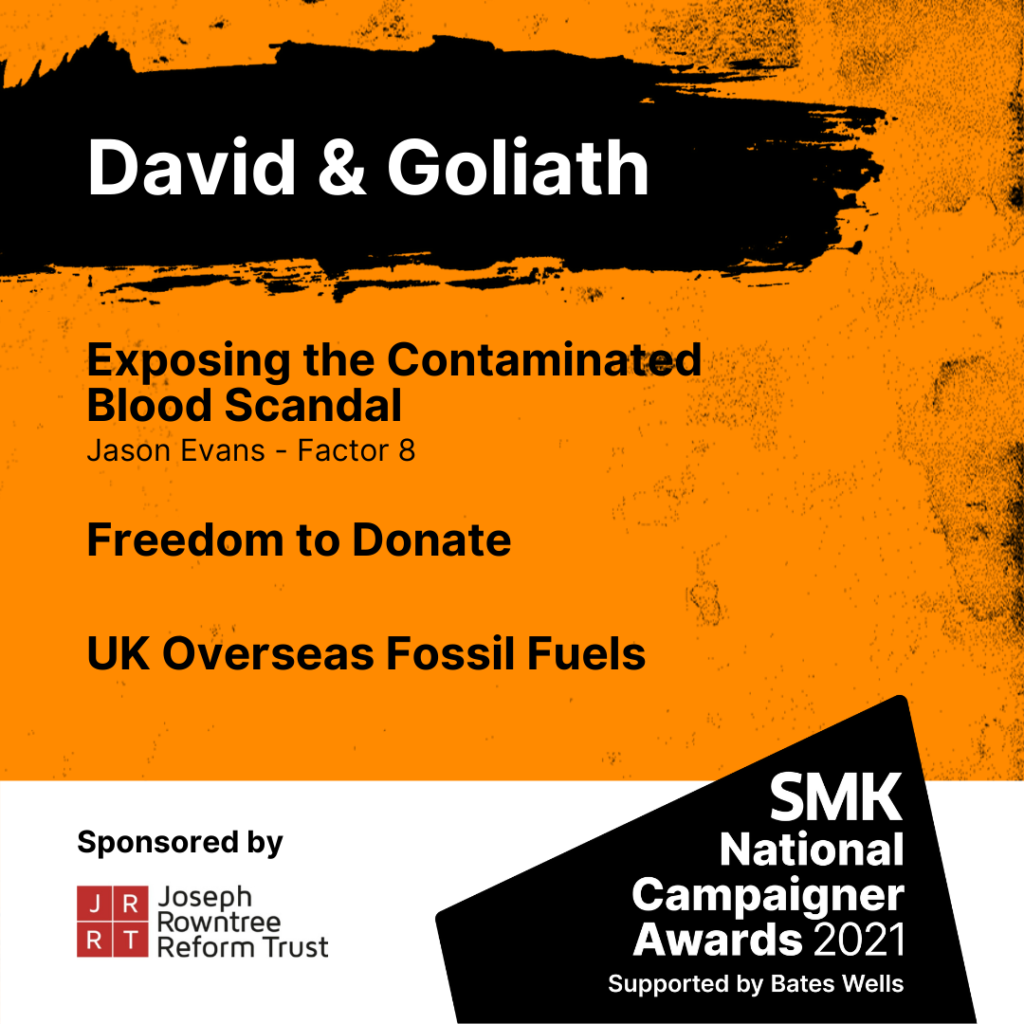 What everyone who has been shortlisted will have in common is the determination to secure a specific change that will make things better – whether for an individual, a local neighbourhood or for every single one of us.
Put on your glad rags, everyone's invited!
The SMK Campaigner Awards are a time when the whole campaign community can come together. SMK believes that, especially through the pandemic, it's crucial that we continue to recognise and celebrate the amazing campaigns, people, and teams who have worked so hard to make change happen.
In 2020, SMK streamed the Awards on YouTube which meant everyone could join in. Over 1,600 of you did making the 2020 SMK National Campaigner Awards the biggest yet. Watch it here.
For 2021, the awards will continue to be streamed virtually on Thursday 13 May 2021 at 4pm. Hold the date and for more information visit here.