Andrew Neal, Chair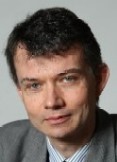 Andrew Neal was born in Hastings and graduated from the University of York with a Masters degree in political philosophy. He went on to train as an accountant and is an associate member of the Chartered Institute of Management Accountants. Between 1987 and 2003, he worked for Unilever in the UK and the Netherlands in a variety of finance and management roles. Andrew then worked for Lancaster University between 2003 and 2012, first as Director of Finance and Resources and then as Chief Operating Officer. He is currently an independent consultant.
Andrew was appointed as a Trustee of JRSST-CT in October 2008. He became Vice Chair in 2013 and was appointed Chair in 2017. Andrew is also the Chair of JRRT.
Professor Christopher Carman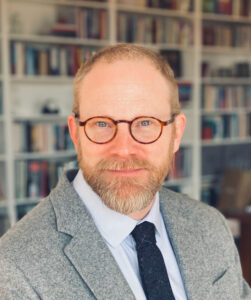 Christopher is the Stevenson Professor of Citizenship at the University of Glasgow. He has previously taught at the Universities of Strathclyde and Pittsburgh. His research focuses on political representation and its alternatives (e.g., public petitions systems), elections and electoral processes, public opinion and public (environmental) policy. He has published numerous articles in peer-reviewed journals as well as co-authored several books examining politics, elections and representation in the United States, Scotland and the wider United Kingdom.
Christopher joined the Board of Trustees of JRSST-CT in 2019.
Dr Roger Clarke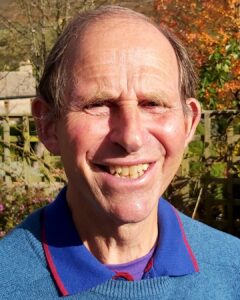 Roger began his career as a community development worker in the west of Scotland. He has been CEO at the Youth Hostels Association and a Director at the Countryside Agency and the Scottish Council for Voluntary Organisations. He has served as Chair of Friends of the Earth and the Civil Society Advisory Board at the Department of Environment, Food and Rural Affairs and Vice-Chair of the international development charity Practical Action.
Roger is a board member of the Foreign Policy Centre. He has also been a board member of various environmental organisations, including Natural England, the Peak District National Park Authority, the National Forest Company, the Woodland Trust, and The Conservation Volunteers.
Roger has a BA in geography from Oxford University and a PhD from McGill University, Montreal. He is married with two sons, and lives in Derbyshire. Roger is a member of Bakewell Quaker Meeting and has served on various national Quaker groups.
Roger joined JRSST-CT's Board in September 2018. He also sits on the Board of JRRT.
Dr Jess Garland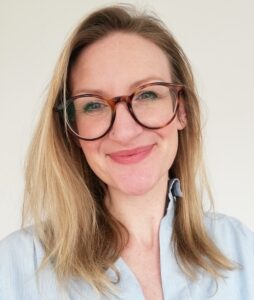 Jess Garland is Director of Policy and Research at the Electoral Reform Society. A former Senior Political Adviser to a Shadow Cabinet Minister, Jess has several years' experience working in the Westminster parliament and has worked on political and constitutional reform issues for over a decade.
Jess has a PhD in Politics from the University of Sussex and holds a Research Masters (MRes) in Government, Policy and Politics from Birkbeck, University of London and a BA (Hons) in Philosophy from UCL. Jess has research expertise and interest in political participation, political party organisation, elections and electoral systems.
Jess joined the Board of JRSST-CT in March 2021.
Alison Goldsworthy, Vice Chair

Alison (Ali) Goldsworthy is CEO of The Depolarization Project and co-author of Poles Apart which will be released in 2021 with Penguin Random House.  The focus of her work is to reduce political polarisation when it reaches pernicious levels. Previously Ali was Head of Supporter Strategy and Engagement at the consumer champion Which?, oversaw the successful campaign to introduce opt-out organ donation in Wales and worked in Parliament and the Senedd. Ali joined the Board in 2012 and became Vice Chair of the Board five years later. Ali is also Vice Chair of JRRT.
In 2016, Ali moved to California to study as a Sloan Fellow at Stanford University and continues to divide her time between the US and UK. She lives with her husband and  in her spare time is a mediocre powerlifter.
Beth Knight-Yamamoto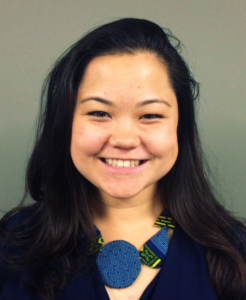 Beth has a background in Campaigns and Advocacy in the third sector, and currently works in Public Affairs at the Royal College of Nursing. Beth began her career in politics working in the Houses of Parliament in the UK as well as in Washington DC where she also gained her MA in Political Management from George Washington University. Beth has a particular interest in participation in civic life and democracy, particularly for women in marginalised communities having worked on projects in Southern Africa, Myanmar and the United States. Beth currently serves as member of the First Aid Nursing Yeomanry, a volunteer emergency response unit in London.
Beth joined the Board of JRSST-CT in 2019.
Lisa Smart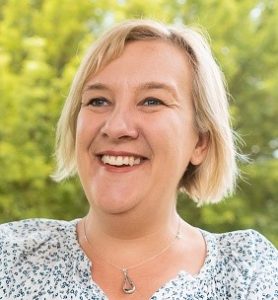 Lisa Smart is the Deputy Leader of the Liberal Democrat group on Stockport Council where she also chairs the Corporate, Resource Management & Governance Overview & Scrutiny Committee.
Lisa is a Regional Lead Peer for the Local Government Association and holds various non-executive positions including as an Independent Panel Member for the HS2 Community & Environment and Business & Local Economy Funds, a Trustee of the Stockport Canal Boat Trust for Disabled People and as a school governor for over fifteen years.
Previously, Lisa was Chief Executive of a charitable trust and held senior executive positions with several grant-making charities. She spent the first twelve years of her career in international investment management working with some of the world's largest pension funds, charities and foundations.
Lisa graduated from the University of Durham with a maths degree and has an Executive MBA from London Business School.
She joined JRSST-CT's Board in June 2016. Lisa also sits on the Board of JRRT, for whom she chairs the Finance Committee.